We chose the name GOFU to indicate something good for the people who would use it, GOFU stands for "GOod For yoU".

DELICATE SKINCARE because our philosophy is to respect the skin by avoiding stressing or attacking it, on the contrary we believe that treating it with delicacy and kindness will make it healthier and more beautiful.

Delicacy is therefore our specialty: we are experts in delicate formulas and we study our products around this quality.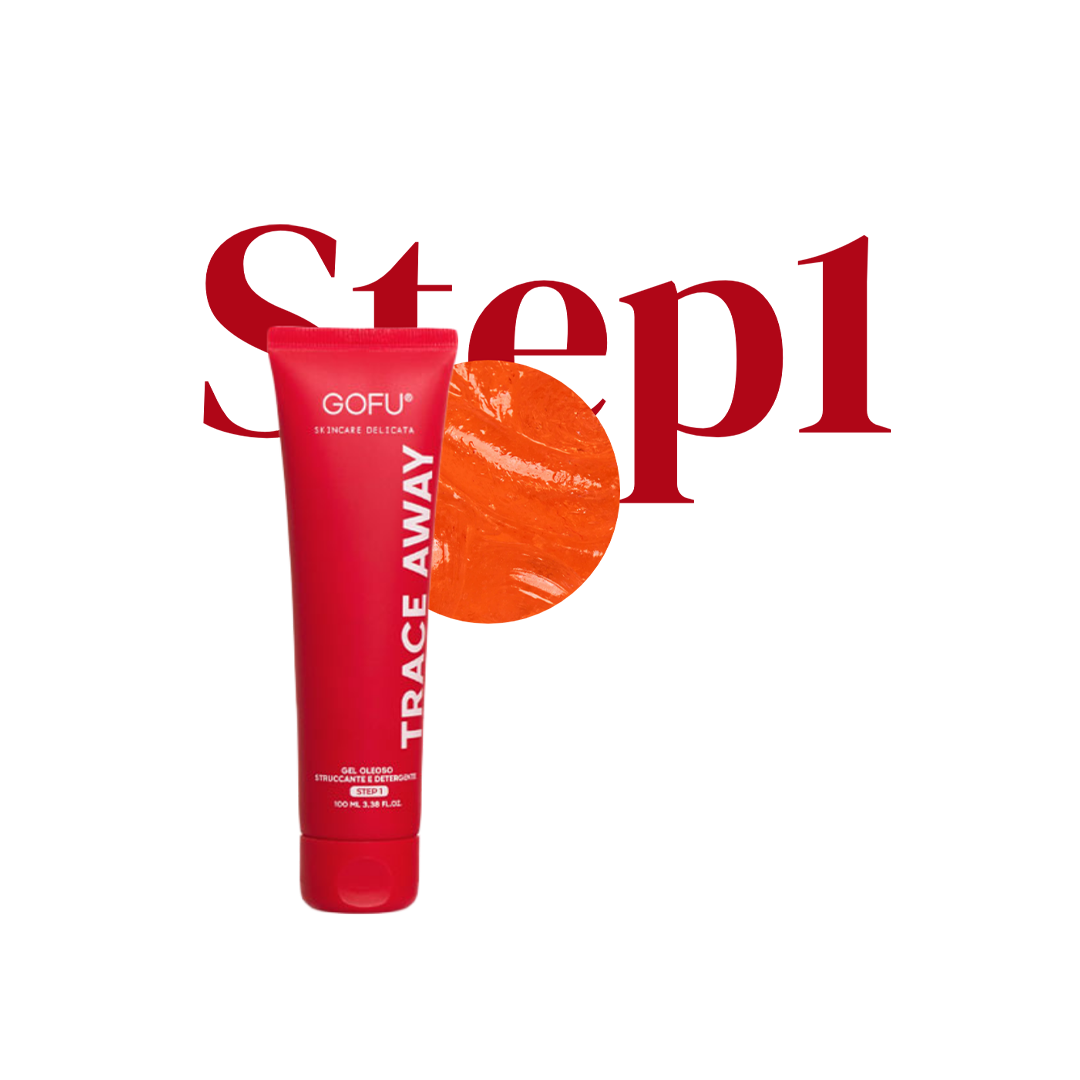 TRACE AWAY
Oily gel with an extreme make-up removing and cleansing capacity.

What does he do?
Dissolves makeup and sunscreen; cleans black and white dots; rebalances the production of sebum; brightens and evens out redness.

Why is it special?
It is the only product that will make you wake up in the morning without traces of make-up (mascara, pencil, eye-liner, etc.) that you thought you had removed perfectly the night before.

You will love it because it will perfectly cleanse the your face and your eyes without burning or fogging.
BUY NOW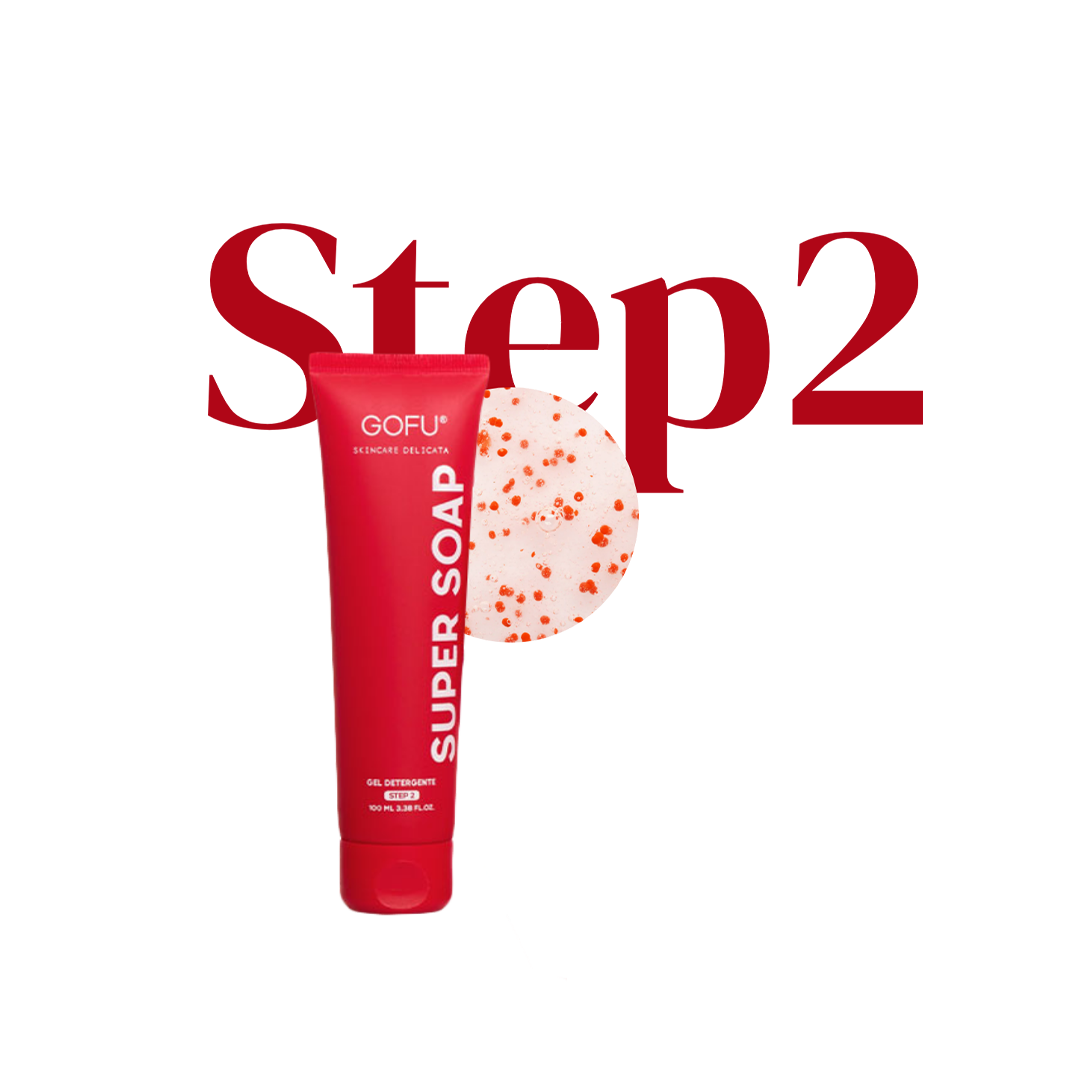 SUPER SOAP
Clear cleansing gel enriched with suspended cranberry spheres.
What does it do?
Cleanses, astringes and purifies without drying the skin.
Why is it special?
The washing power is kept specifically low so that it cleans the skin without attacking it: you can say goodbye to annoying sebaceous rebound*.

We 100% guarantee that your skin will be super clean without pulling!
BUY NOW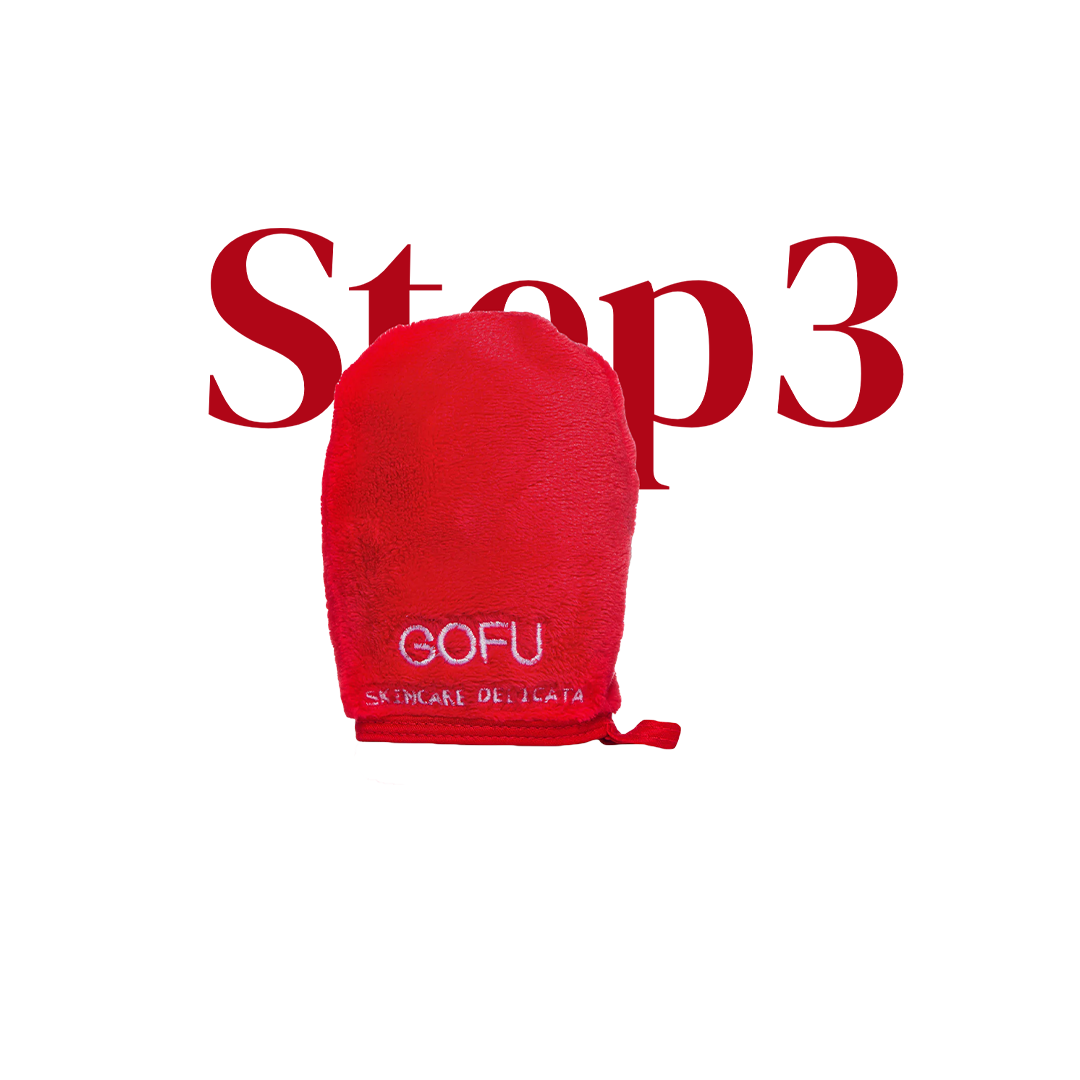 FRAME CLEANSER
Very soft glove that allows you to clean the skin of make-up and impurities only with the use of water.
For which skin type is it suitable?
Its extremely delicate texture respectfully takes care of all skin types, even the most sensitive ones.
BUY NOW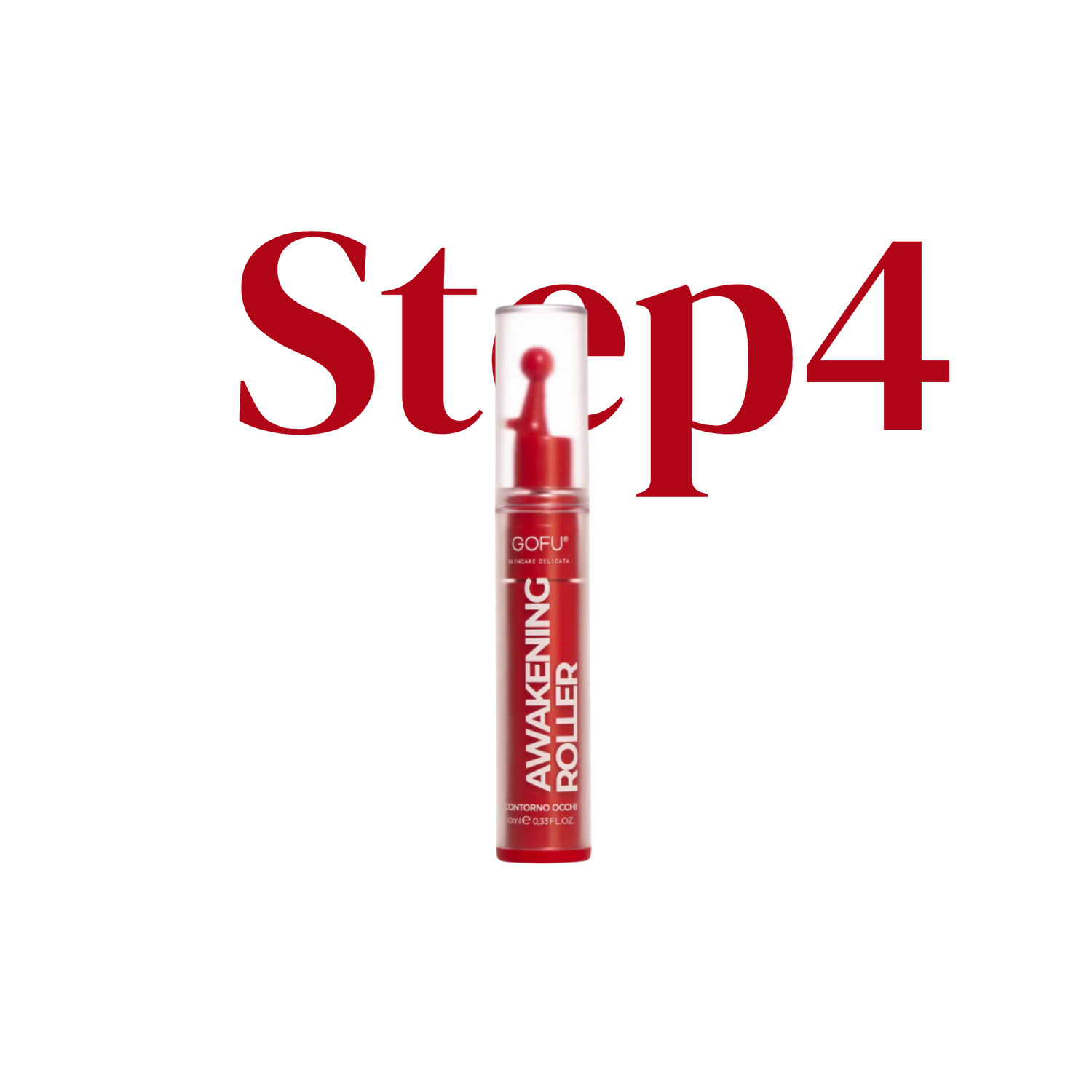 AWAKENING ROLLER
Moisturizing and lightening eye contour cream, to immediately awaken the gaze.
What does it do?
The mix of active ingredients that make up its formula has marked moisturizing, nourishing, plumping, anti-aging, lightening and decongestant properties: choose AWAKENING ROLLER to instantly improve your eye contour!
Why is it Special?
< p>The delicate eye contour area has a different composition than the rest of the face: it is thinner; is strongly subject to facial expressions; it is poor in collagen and elastin fibers and has a scarce amount of sebaceous glands, therefore it needs a product specifically formulated to supply these needs.
BUY NOW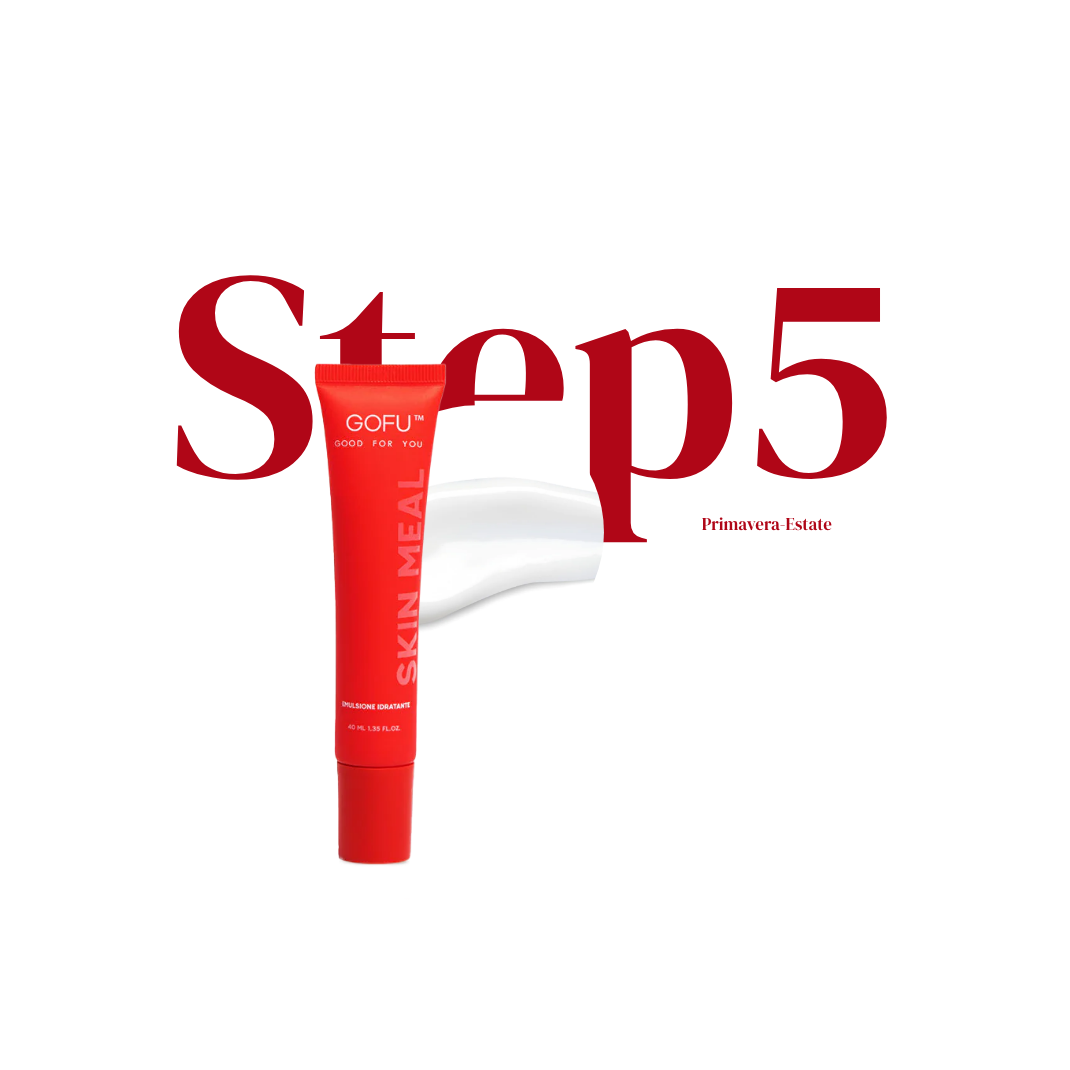 SKIN MEAL
Super moisturizing cream that does not leave the face greasy
What does it do?
It instantly brightens and eliminates redness, sublimating the complexion in a striking way .
Why is it special?
Because of its simply unique texture! When the emulsion comes into contact with the epidermis, it splits, turning into water. It disappears into the skin, without polishing the face over the hours, giving a feeling of comfort and fresh hydration.
BUY NOW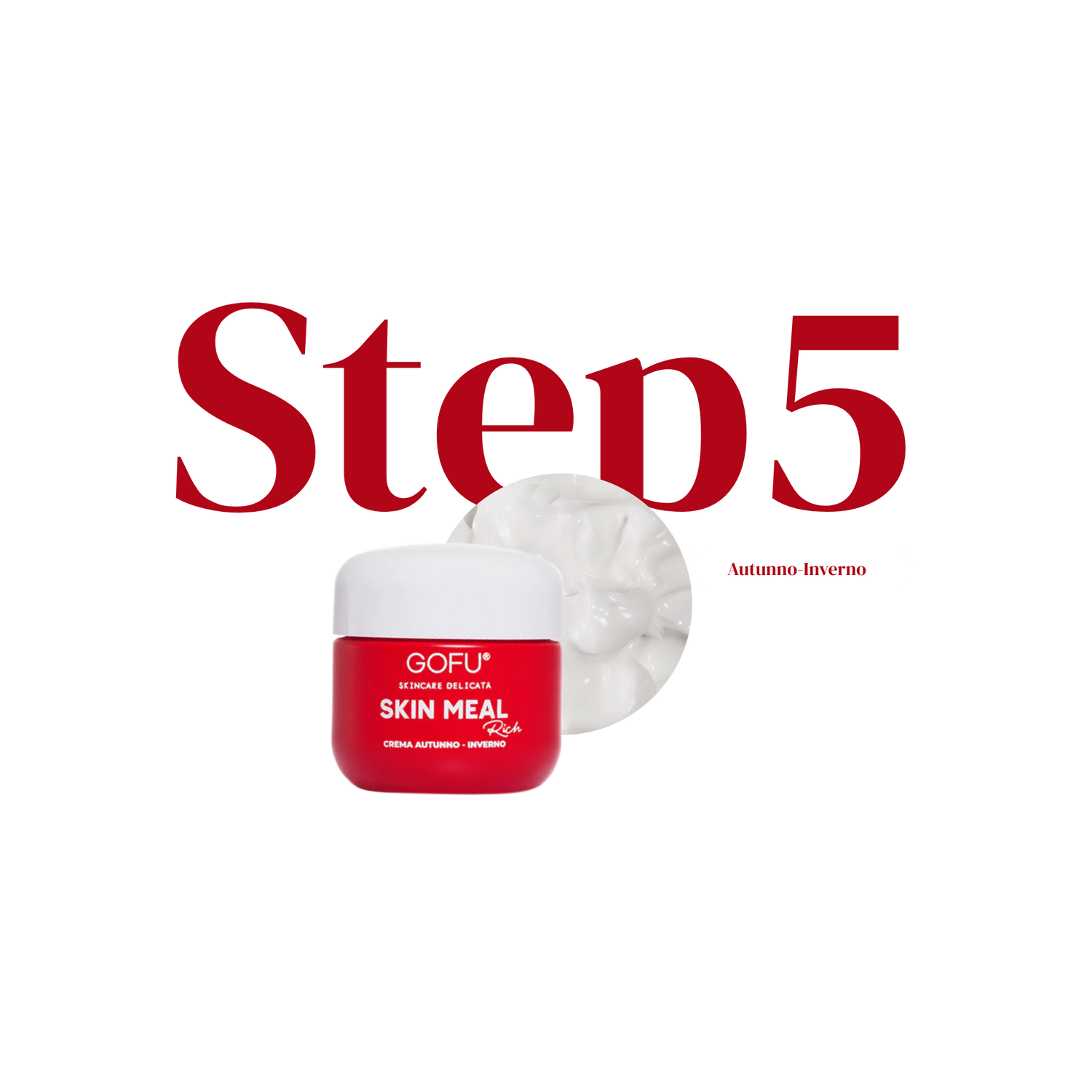 SKIN MEAL RICH
Rich moisturizing and nourishing emulsion, rapidly absorbed.
What does it do?
From the first application you will enjoy an incredible feeling of comfort, thanks to the mix of active ingredients specifically designed to protect and soften the skin.

Important plus: using it constantly, your face will be plumped and relaxed.
Why is it special?
We studied a special nourishing formula that we define: "slow release".
BUY NOW
Made in Italy

Quality and ingenuity for a finished product that is unrivaled all over the world

Natural

Selection of active ingredients that guarantee immediate effectiveness

Dermoaffinities

Formulas studied and tested to be totally compatible with the skin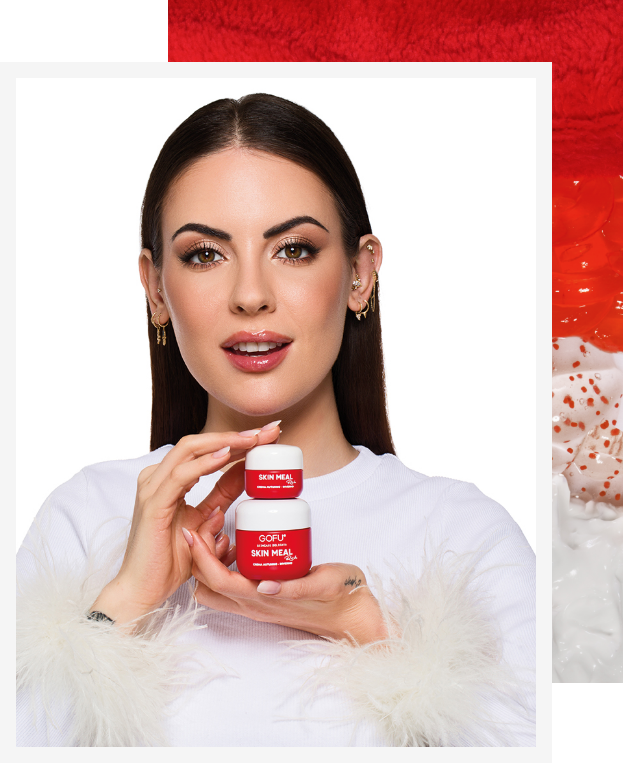 Delicate skincare
GOFU® has specialized in the creation of products with highly delicate formulations, in line with the philosophy of its founder according to which, the best way to restore health and beauty to the epidermis is to respect it by not attacking it. "Restoring health and well-being" because the skin would naturally be healthy and beautiful, but we are subjected to countless exogenous and endogenous stressful conditions (pollution, wind, cold, radiators, air conditioning, consumption of alcohol, taking medicines, etc.) that attack the epidermis and if aggressive cosmetic products are added to these, the result is certain: further ruining one's face.
Delicate Skincare in the World