Regular price
Sale price
$19.00 USD
Unit price
per
Sale
Sold out
Exceptionally soft glove that allows you to clean make-up and impurities from the skin with the sole use of water.
For which skin type is it suitable?

Its very delicate consistency respectfully takes care of every skin type, even the most sensitive ones.

Texture: 100% peluche ;)
Why is it so special? 

FRAME CLEANSER is special because it solves you a problem!
Do you happen to have pimples and blemishes on the contours of the face (hairline, ears, jaw, neck, etc.)?

Often this happens because these are areas that are difficult and uncomfortable to clean: here make-up and various residues settle and let the skin dirty.

FRAME CLEANSER, simply moistened with water, allows you to quickly clean these areas in which the application of detergents would make the hair dirty and impossible to rinse properly.

With a quick gesture every corner of your face will be clean and free from impurities.

Use
Moisten the glove with warm water and gently massage the areas to be cleaned. It is not necessary to rub: the special texture captures make-up and impurities, caressing the skin.
Please note:
for perfect cleansing, we recommend using TRACE AWAY + SUPER SOAP  for the central areas of the face, while FRAME CLEANSER for the frame. Complete the routine with the application of SKIN MEAL.
It is also a very convenient ally for the removal of cream or clay masks.

After use, wash FRAME CLEANSER with warm soapy water, let it dry completely before storing it.

View full details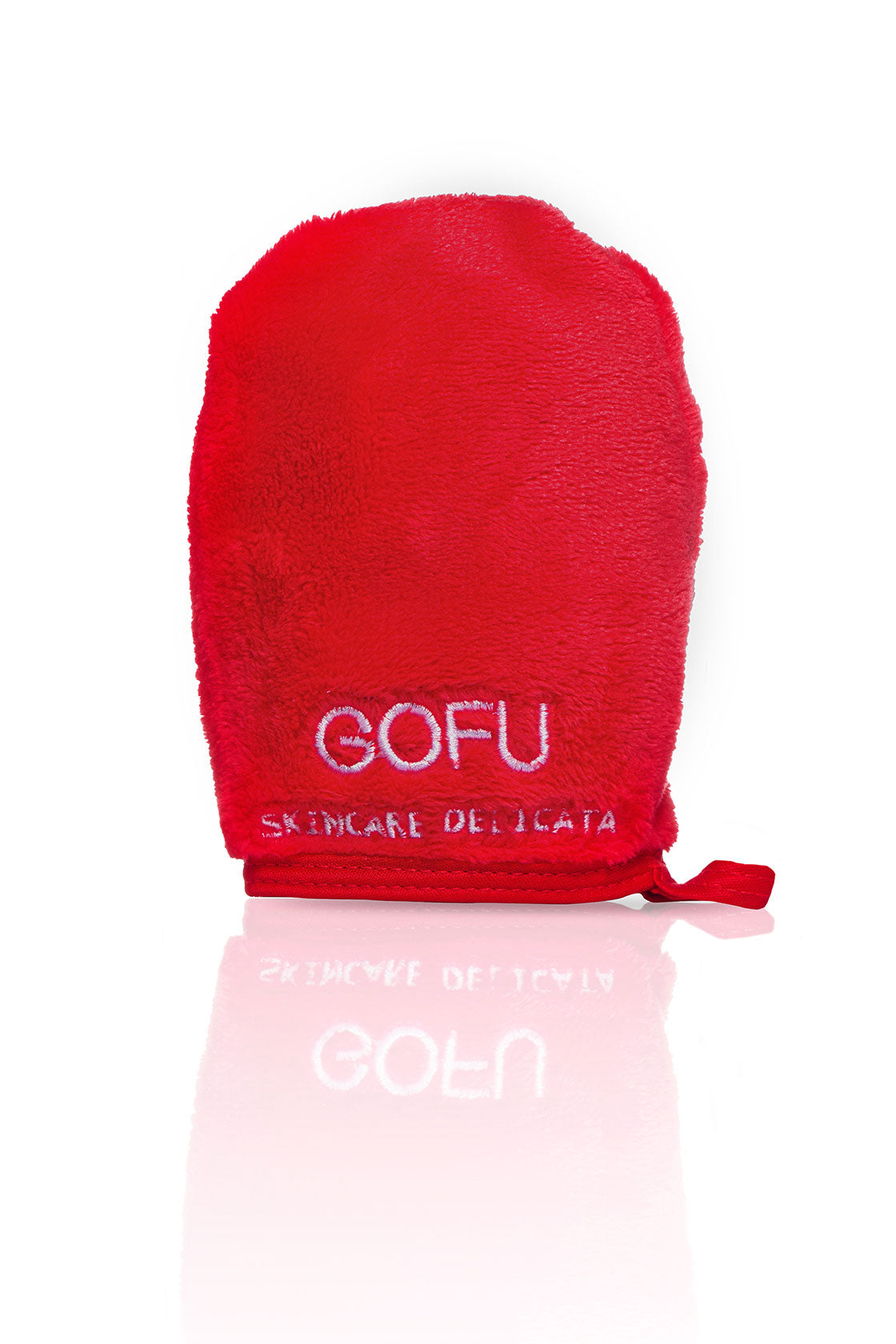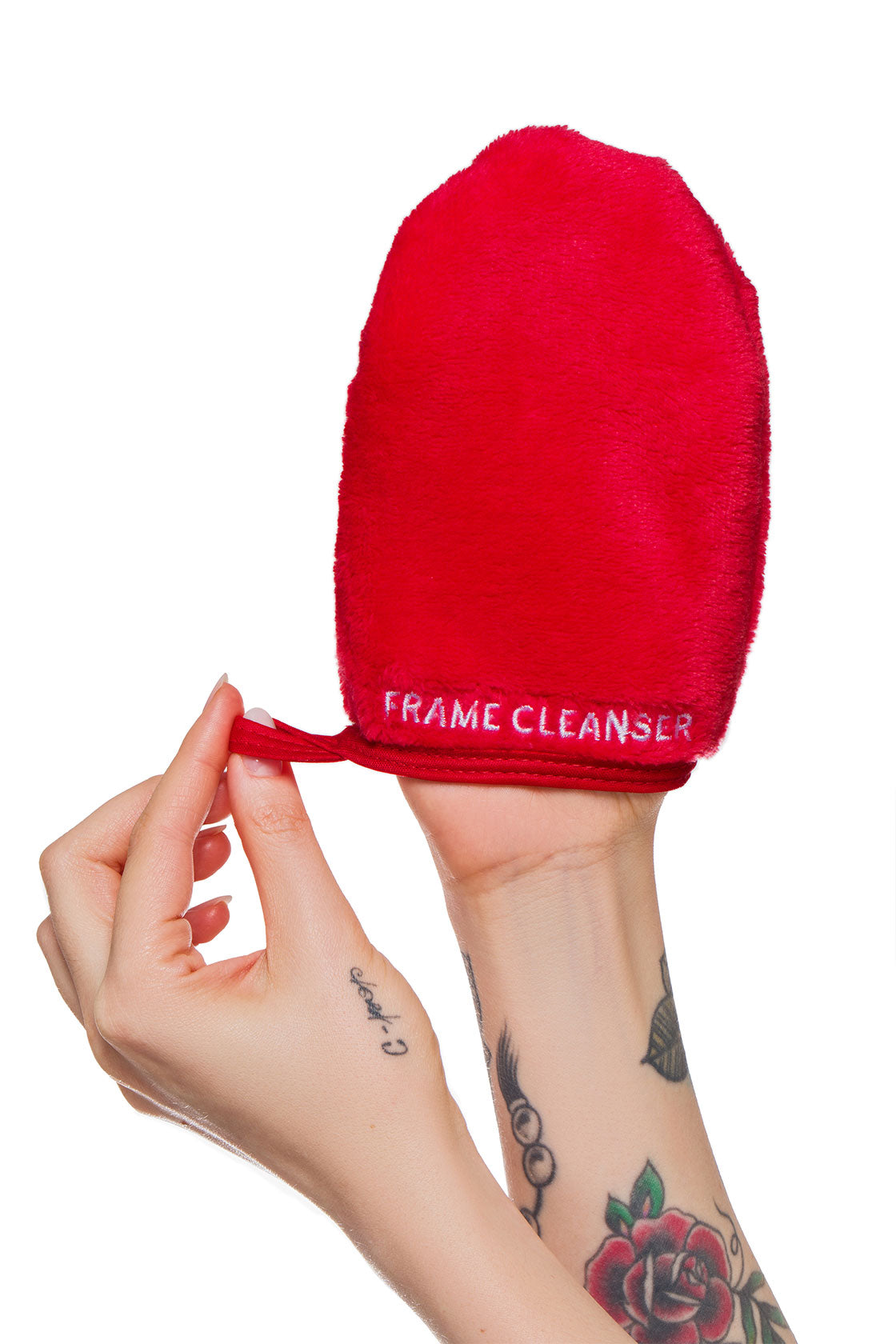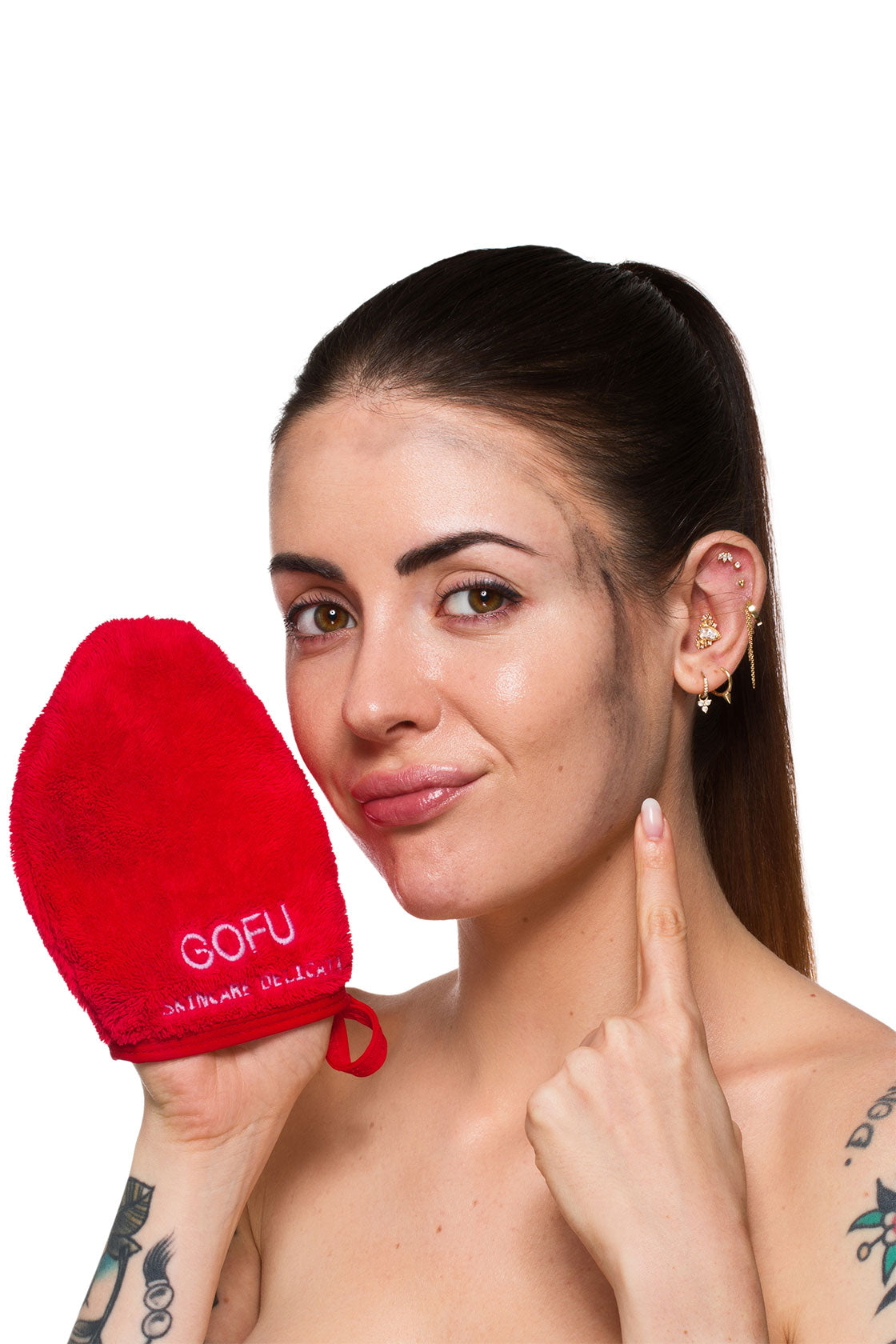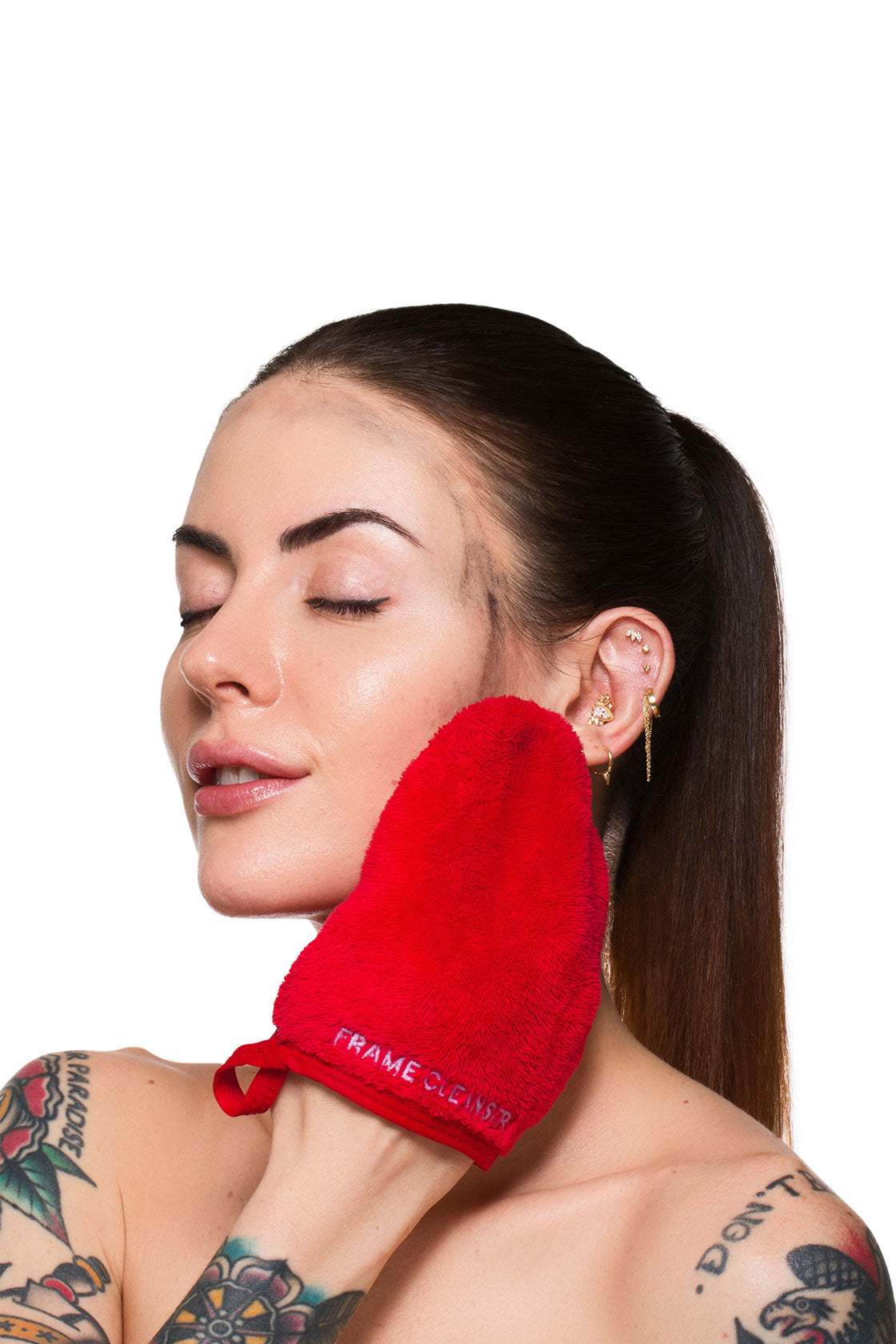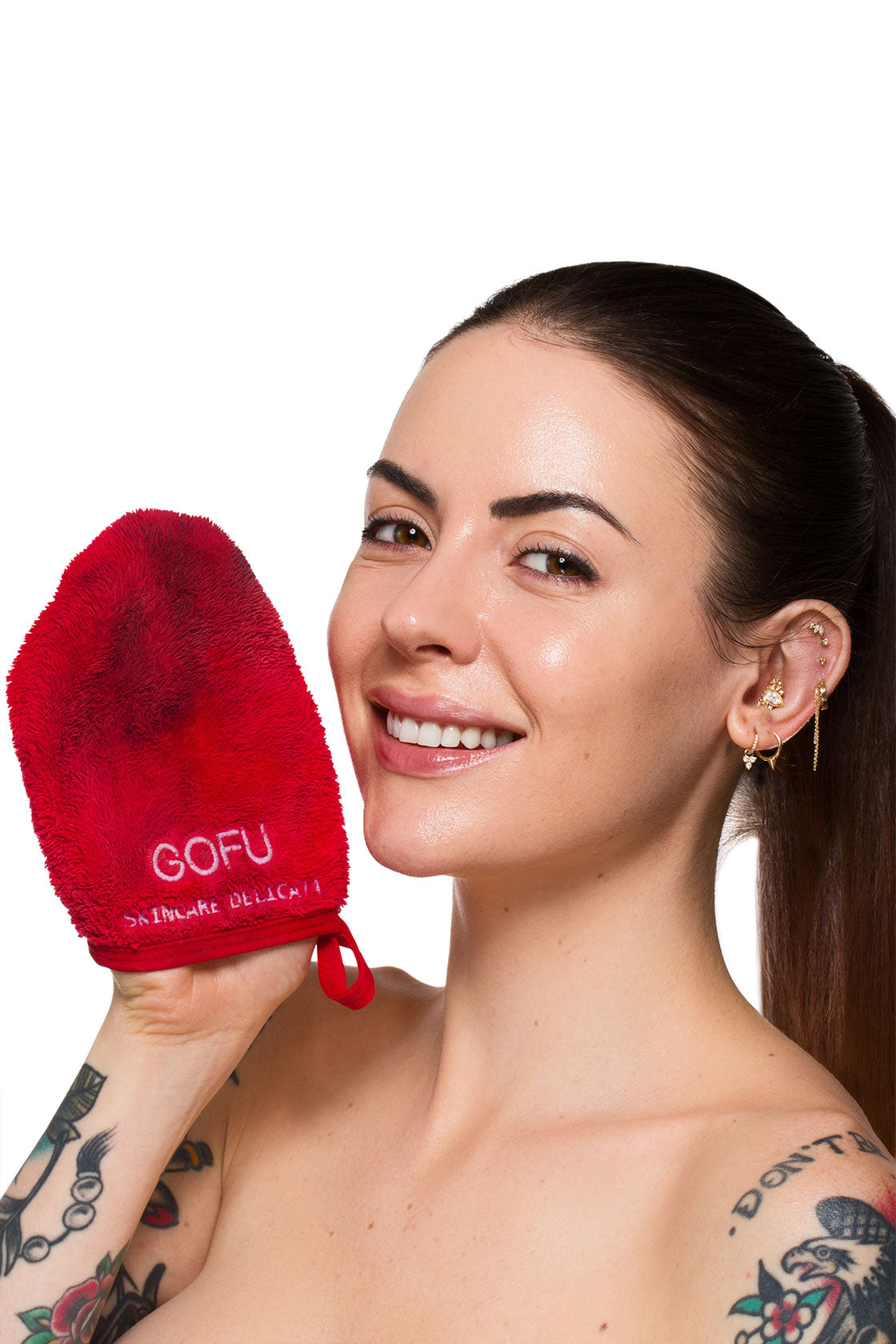 Potrebbe interessarti anche...
FULL KIT

129,00€
instead of 150,50€